"Histories of Avant-garde Cinema" is a comprehensive look at the main trends in cinematic avant-garde, which had shaped the history of cinema and had a significant impact on the history of art from the 1920s to the 21st century.
In this book, eminent film and visual art scholars and researchers are roaming a vast territory—from Dadaists and Surrealists to cine-art and Post-Internet—preferring to explore its outlying areas: among their articles are the first works in Poland to so extensively cover the forgotten female pioneers of the Great Avant-garde, the early American avant-garde, Lettrist, situationist, or queer cinema, Black feminism, post-colonial perspectives, or cinema as a tool to critique the images which shape the shared visual consciousness.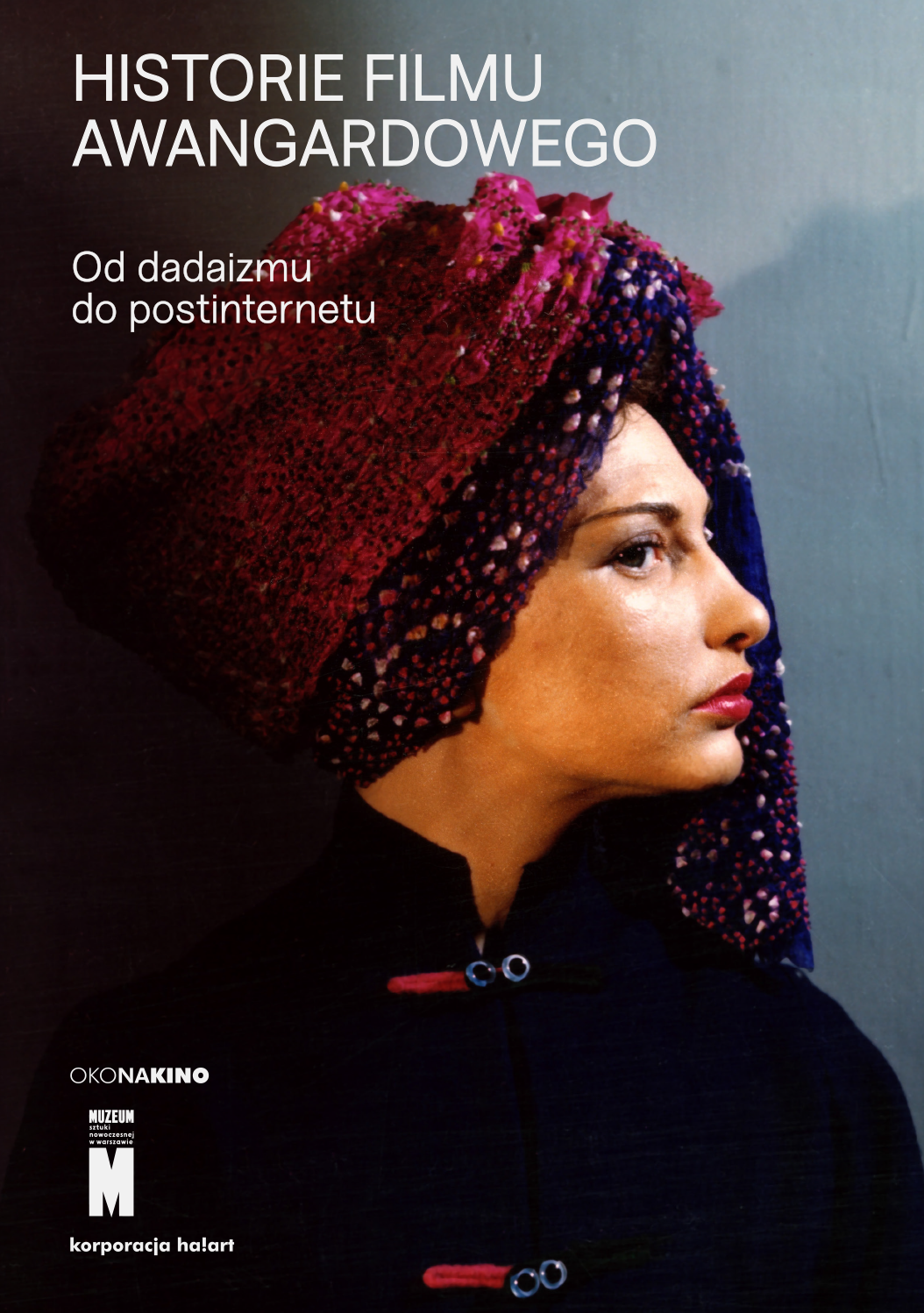 This book aims to recognize the rightful significance of the pioneering work of women as well as examine the marginalization of their contributions throughout history. Moreover, it shows that the means obtained through avant-garde art enabled the creation of foundational works of the history of cinema, art, and emancipation of women.
"Histories of Avant-garde Cinema, subtitled "From Dadaism to Post-Internet," is a book written by multiple authors. The number of subjects covered in its chapters corresponds with the diversity of viewpoints and styles of expression. They present the avant-garde as a dynamically changing genre growing in intensity and remaining true to the roots of its name: always ahead of its times and contemporary cinema. The modern avant-garde, however, revitalizes and sets in motion its own traditions dating back to the 1920s, the so-called Great Avant-garde period—or maybe even further back, if we take the earliest related attempts into account. The authors seek to discover what we're calling the avant-garde today, thus reflecting it in all its complexity, highlighting its various branches, variations, trends, and tendencies." - Prof. Alicja Helman, PhD, DSc
The list of authors whose works were analyzed in the book includes René Clair, Luisa Buñuel, Alberto Cavalcanti, Walter Ruttmann, Dziga Wiertow, Germaine Dulac, Claude Cahun, Marcel Moore, Paul Strand, Charles Sheeler, Francis Bruguière, Harry Smith, Maya Deren, Marie Menken, Jonas Mekas, Stan Brakhage, Kenneth Anger, Jack Smith, Andy Warhol, David Wojnarowicz, Carolee Schneemann, Barbara Rubin, Tony Conrad, artyści Fluxusu, Guy Debord, René Viénet, Yvonne Rainer, Abigail Child, Su Friedrich, Hollis Frampton, James Benning, Barbara Hammer, Peter Kubelka, VALIE EXPORT, Warsztat Formy Filmowej, Natalia LL, Ewa Partum, Jolanta Marcolla, Teresa Tyszkiewicz, Chris Marker, Julie Dash, Cheryl Dunye, Kara Walker, Harun Farocki, Black Audio Film Collective, Derek Jarman, Bill Viola, Anna Baumgart, and Zuzanna Janin.
Authors of the articles:
Jakub Depczyński, Marcin Giżycki, PhD, DSc, Paulina Haratyk, Beata Kosińska-Krippner, PhD, Iwona Kurz, PhD, DSc, Marika Kuźmicz, PhD, Magda Lipska, Ewa Majewska, PhD, Jakub Majmurek, Michał Matuszewski, Krystyna Mazur, PhD, Antoni Michnik, Łukasz Mojsak, Paweł Mościcki, PhD, DSc, Daniel Muzyczuk, Prof. Andrzej Pitrus, PhD, DSc, Magdalena Podsiadło, PhD, Prof. Małgorzata Radkiewicz, PhD, DSc, Karol Radziszewski, Łukasz Ronduda, PhD, DSc, Gabriela Sitek, PhD.
The concept of this book was developed by Łukasz Ronduda, PhD, DSc (Museum of Modern Art in Warsaw) and Gabriela Sitek, PhD (Okonakino Foundation) as the result of the Avant-garde Academy—a year-long educational cycle of weekly film screenings accompanied by lectures. The project is co-financed by the City of Warsaw and the Foundation for Polish-German Cooperation. The partners of the project are: the ZAiKS Society of Authors and Arsenal—Institute for Film and Video Art E.V. The book is intended for University of Warsaw and Academy of Fine Arts students participating in the Academy (approx. 200 attendees every semester) as well as for anyone interested in cinema and modern art.
The book will be available from December on in good bookstores.
Title: Histories of Avant-garde Cinema. From Dadaism to Post-Internet
Editors: Łukasz Ronduda, Gabriela Sitek
Cover design and layout: Krzysztof Bielecki
Publishers: Fundacja Okonakino, Muzeum Sztuki Nowoczesnej, Korporacja Ha!art
Place and date of publication: Warszawa–Kraków 2020
Price: 34 PLN